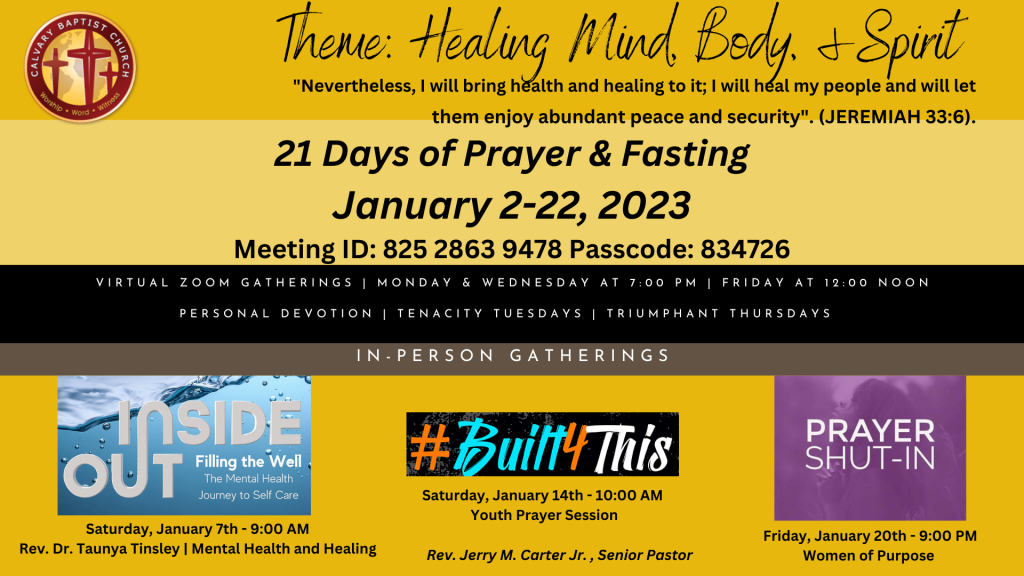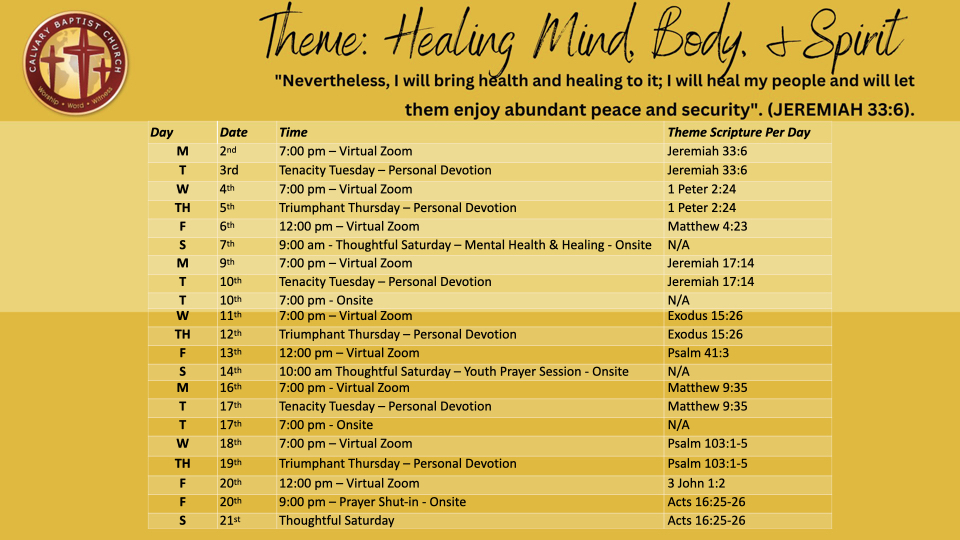 We believe 2023 will be a year of Healing!
This year our 21 Days of Prayer and Fasting will begin on January 2nd and closed January 22nd. It will consist of several different experiences to support healing, mind, body, and spirit through – daily scriptures, virtual and in-person gatherings for congregational prayer, special guest, devotionals for Tenacity Tuesdays and Triumphant Thursdays, Thoughtful Saturdays, and spirit filled Sunday worship services.
The virtual gatherings (via Zoom) will be schedule on Mondays and Wednesdays at 7:00 pm and on Fridays at noon.
In-Person gathering are:
• Journey to Self Care – Saturday, January 7th at 9:00am
• Youth Prayer Session – Saturday, January 14th at 10:00am
• Prayer Shut-in – Friday, January 20th at 9:00pm to Saturday, January 21 at 5:00am.
Our prayer is that you will commit to participate daily for the entire 21 Days of Prayer and Fasting during this time of church wide consecration.